After five long days, the job is finally done. Let's just say, much of it was due to paint drying. At the time of writing, the red paint is still a little tacky. But I'm glad that the work is done at last.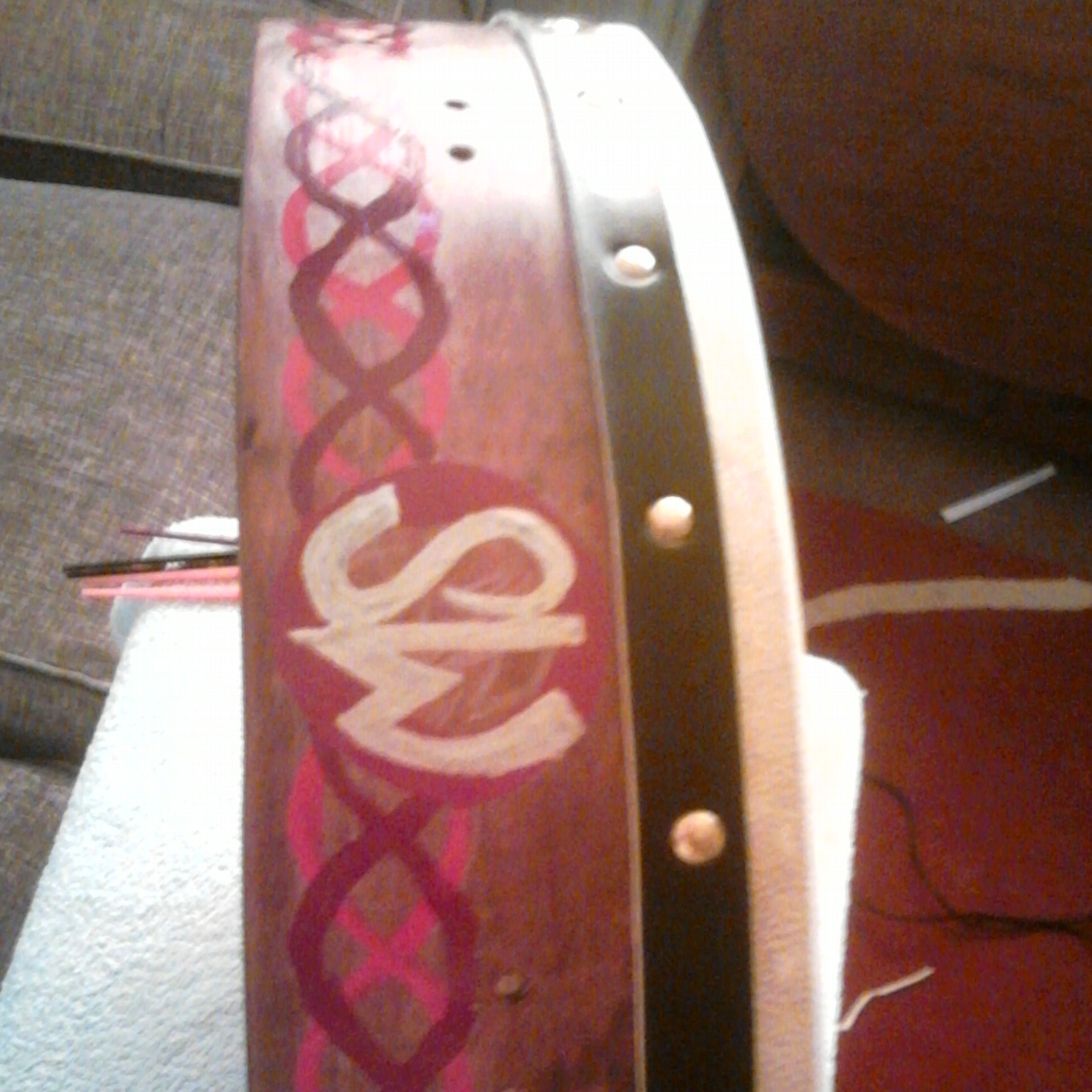 Almost done; markings yet to be removed in this pic.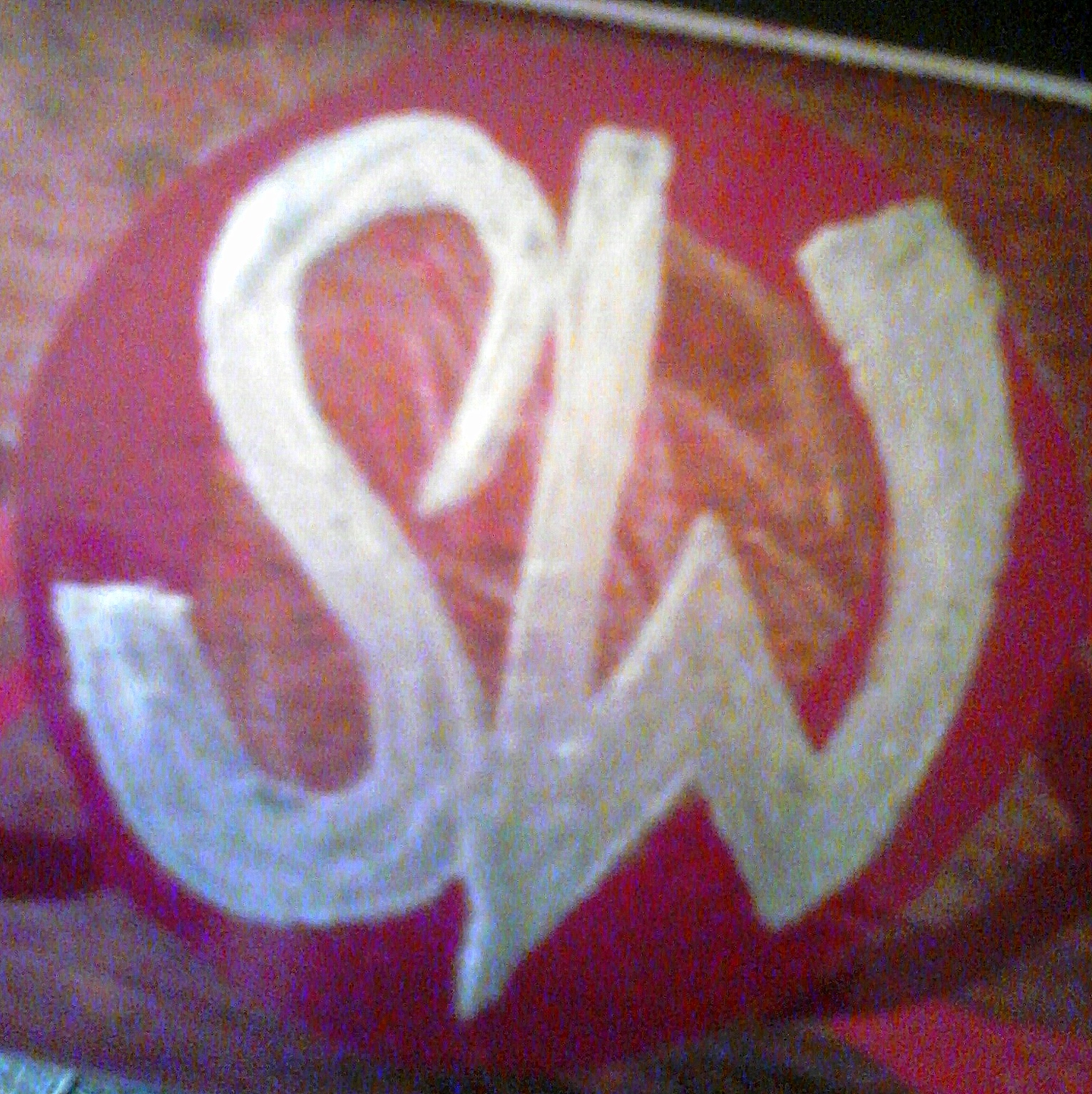 The roundel with Seán's initials.
But the one picture that strikes me most.... is this --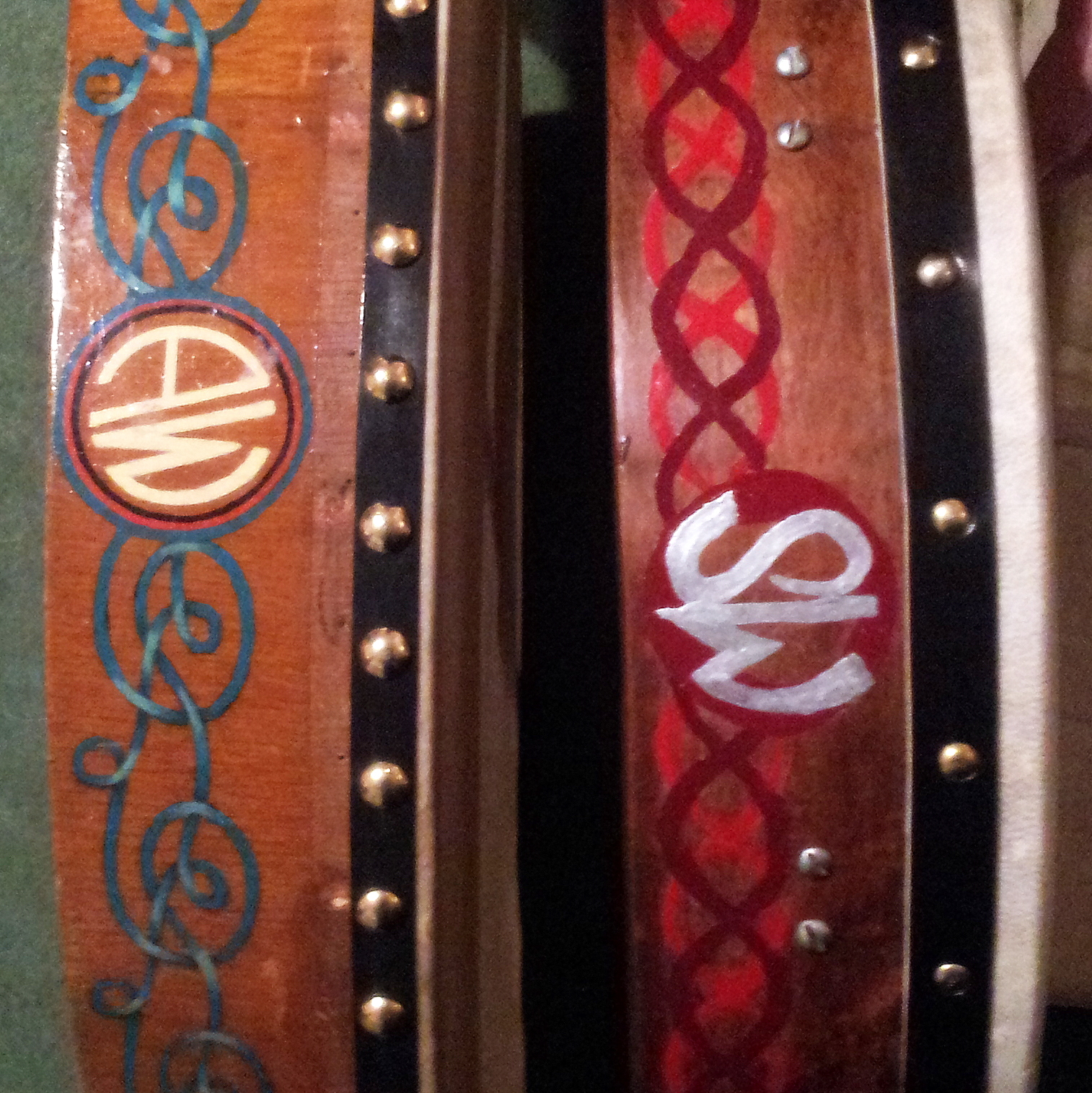 The one on the right is the work I had finished. The one on the left is the fabled 20" bodhrán, the one that belonged to Seán's late father. I doubt my work came close, but I did my best.