It's a junior snare drum! -- well, I've always wanted to record a snare drum and practise rudiments and stuff, and having a junior snare is a really good start. Plus, it came in my favourite colour. <3
Inverted commas on the "new" because we can probably safely guess this is secondhand.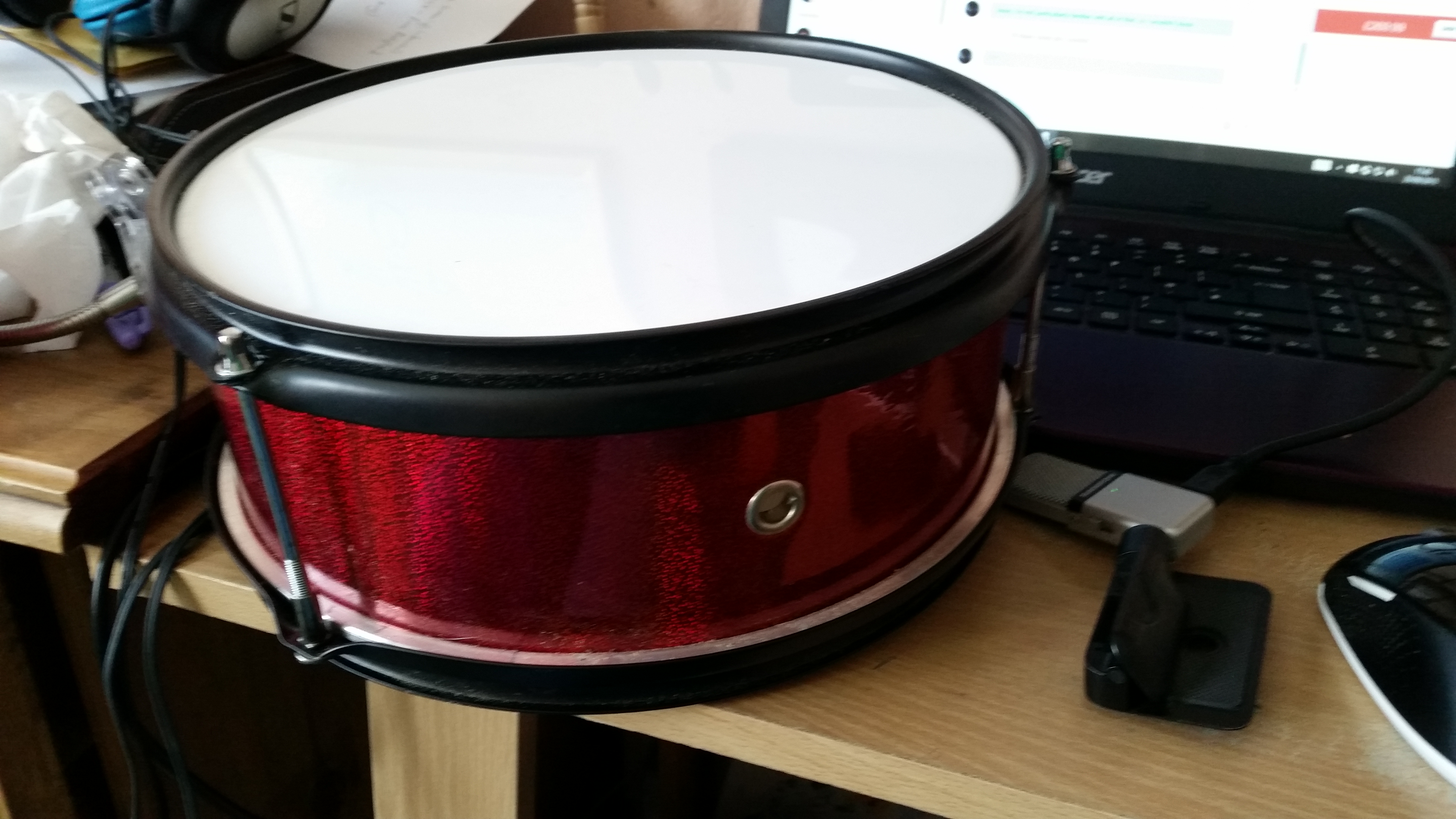 I gave it a play, and it has a really nice rattle. The snares don't extend all the way to the end of the resonant head, but they do give off a nice sound. And yes, it is small -- but it is something.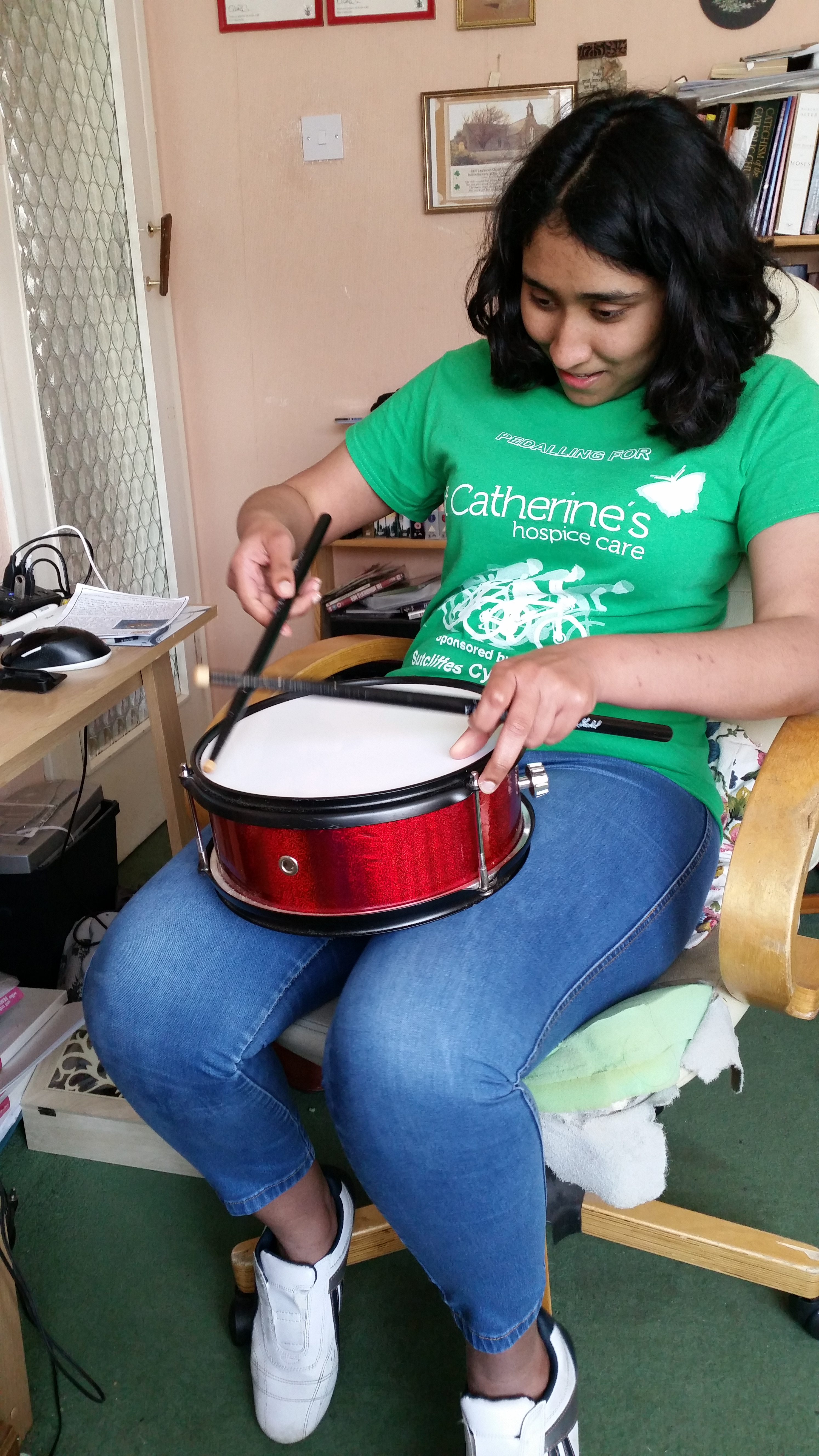 I've been looking really impish when playing this. Heheheh. I haven't been gripping the sticks right (fingers shouldn't stick out and hands shouldn't be stiff), but hopefully, I may get better at this.
So how did I chance upon one, you ask?
Well, Seán was at the car boot sale today in the centre of Preston and he chanced upon three drums -- a snare and two toms, for the incredible price of £5! It was an amazing find, and he wouldn't pass it up. (Or so he felt that I'd be mad at him, but to be honest, I wouldn't have been mad.) I decided to keep the snare drum because I feel I'm going to use that the most, and the other two drums are in storage. They've been neatly wrapped in plastic bags and duct tape, and they're as airtight as we can make them.
---
In other news, the long-awaited appeal is on 1 July. Just a week to go. The witnesses have been called, the documents have been sent and are being processed, the tribunal is good to go. Please, please pray for me, send me good thoughts. I appreciate your support, and honestly can't thank you enough.