Sorry once again for the inactivity. I come on when I can, do my moderator duties when I can, and the like. So much has been going on but relying on a data connection to post pictures and videos isn't gonna work. So in the rare instance when I can sit down on a computer with a stable connection, like right now, I could do with updating people about things.
So first off, I'd like to talk about the aftermath of that memory that resurfaced in late August. You know, that memory of me being raped.
Times are hard, but I'm not giving up. I tend to blame myself for what happened, only for everyone around me to remind me that I am the victim. The biggest thought that comes to mind is this-- was it even worth it telling the authorities I was raped knowing they cannot do anything about it? Is it even worth it doing so today knowing that a lot of rape victims aren't  going to get justice?
The police believe me but they just cannot get enough evidence to secure a conviction. Hundreds of rape victims are going through the same thing. It has most certainly been hard on those around me. But people still care for me, and I know I am loved.
I do not want vigilante justice against this person. I accept that he will be judged at the hour of death. All I ask is that he be contrite over what he has inflicted on me and others.
There is a fresh batch of YouTube videos on my channel from the October and November open mics. Not content with having attended October's open mic at Soundskills, I decided to go to the November one, which was labelled a 'post-Trump lament'. All of Britain, with the exception of Nigel fucking Farage, wanted Clinton -- but it's not ours to say. (Let's just hope that Trump remembers that the rest of the world matters as well, and not just America.)
I performed Wandering Sparrow (the incomplete version, anyway) for the first time there. Those of you who don't know, or haven't visited the audio forum or my music thread, Wandering Sparrow is a song about the North Korean kocchebi -- orphaned or abandoned street children who first existed during the years of the famine, and still exist to this day.
---
Seán and I went to Lancaster early in November. It didn't help that I was feeling insanely low then, so what was previously declared a Pokemon-free trip became a trip with copious amounts of Pokemon Go.
We visited the Priory, Lancaster Castle, and the Ashton Memorial which is this huge structure with a huge climb to get to. Magnificent views all around. Ashton Memorial honestly looks like it came straight off the set of live-action Pretty Guardian Sailor Moon (or, vice versa).
Those of you in Noo Yawk, you ever heard of the War of the Roses? Those of you who don't know, it was the war between Original!York and Original!Lancaster. Lancaster won and basically brought about the Tudors, which I suppose many people were regretting. I know there is a similar thing going on with sports on your end.
So remember back when the body of King Richard III was found? In a car park? He was the last Plantaganet (Stuart) king, of course because you had the War of the Roses and he was dead and all that. People were debating over the course of a few months how and where to bury him. His remains were ultimately interred in Leicester, but I remember discussing this with Seán. And his answer on the way to treat him was, "head on a pike on the top of Lancaster Castle!"
Seán is a Lancastrian, but even this response was too far. XD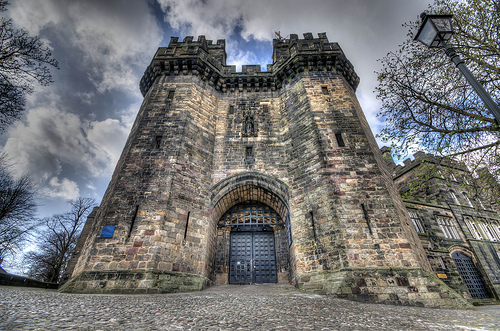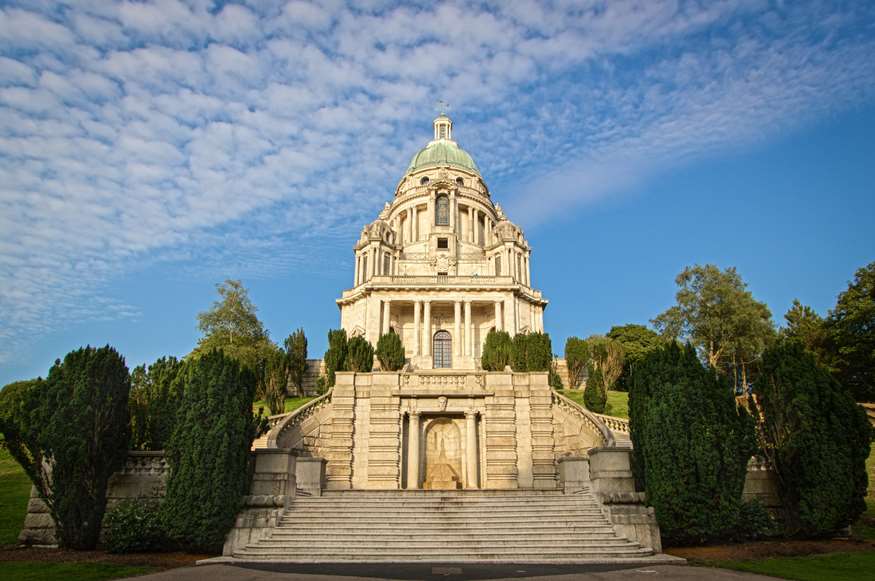 ---
The Harris Open is back again, and I've put in two pieces for this exhibition.
Those of you who haven't read previous posts from previous years, the Harris is this magnificent neoclassical building in the centre of Preston, and is also a public museum, library and art gallery. Every year around this time they do an exhibition open to public submissions called the Harris Open.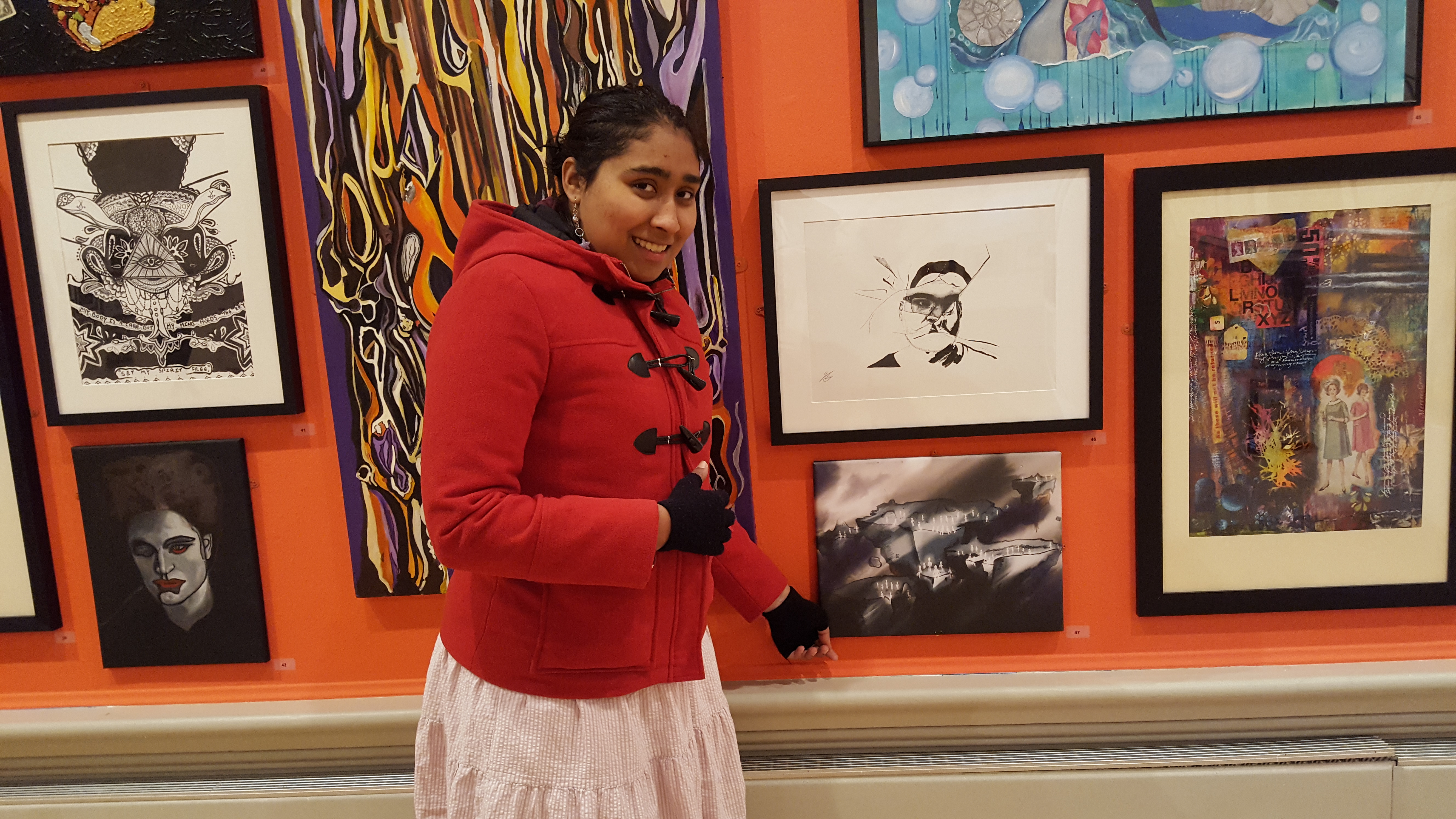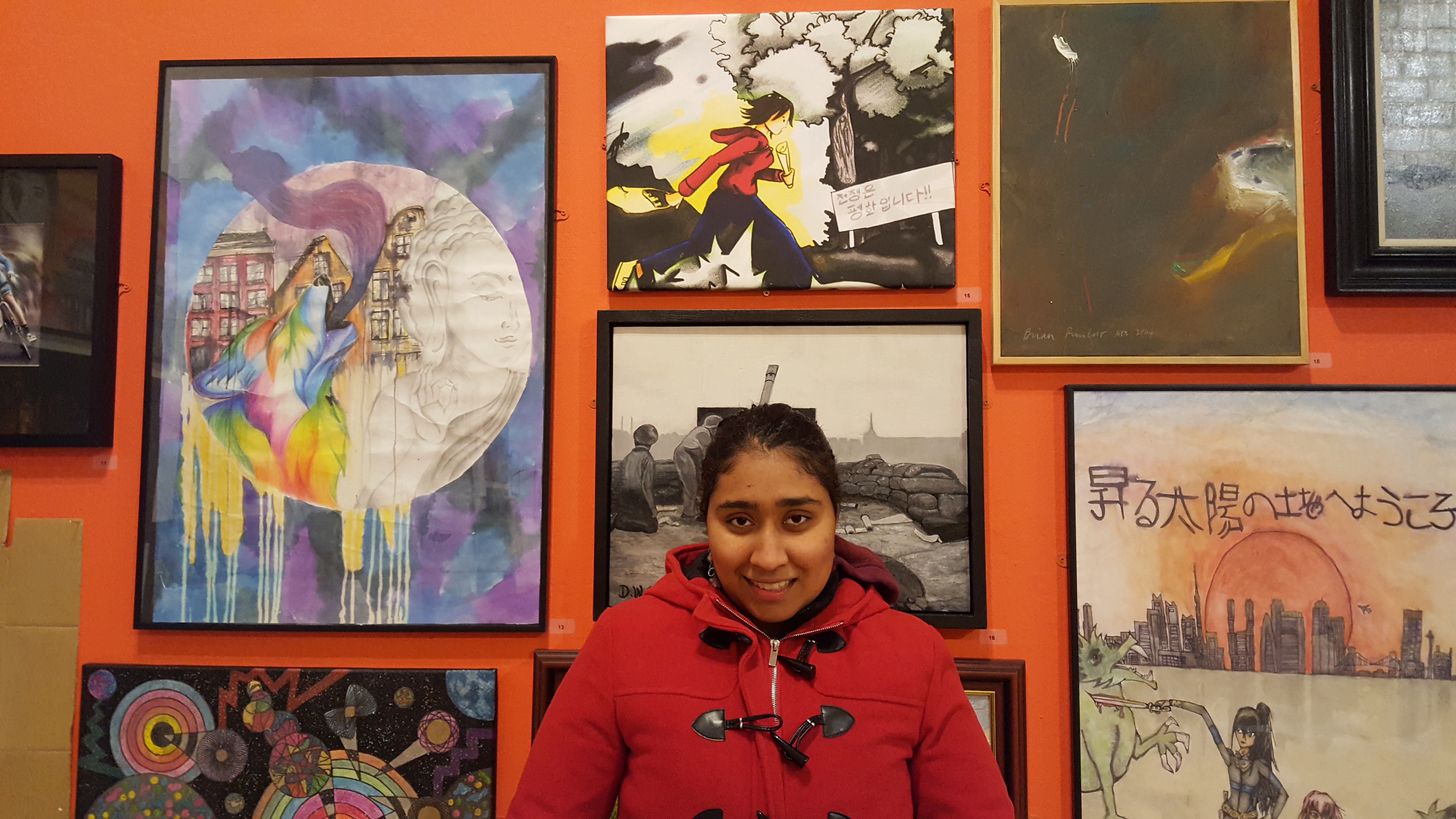 See if you recognise any of my previously submitted work on NG in these photos. 
Seán has a photo in there too, but for some reason, despite it being in landscape format, the Harris Museum authorities (or whichever nincompoop did this) thought that it was a great idea to depict a hand playing a bodhrán in PORTRAIT. WITH THE HAND STICKING OUT FROM THE BLOODY SKY. And leaves that defy gravity, incidentally. He has decided not to take a photo of it at this time because quite frankly, it is undesirable. XD