The funeral took place on Saturday (25 March) in the morning. It was a beautiful day. Seán's mum was buried in one of his family graves, at Fernyhalgh. Both family graves are full now, so he'll need a new one...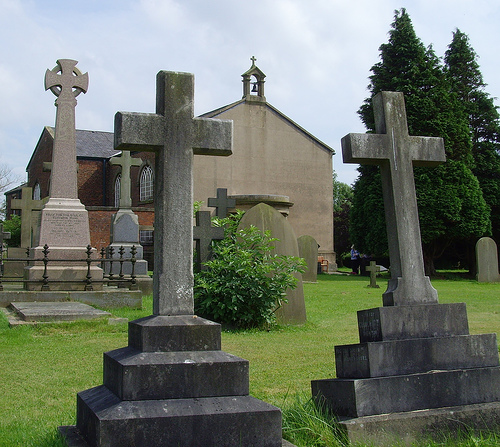 That is what the graveyard at Fernyhalgh looks like (or, the best shots we could find of it).
I thought I would write this to thank all of you who have been supporting us in small ways and in great.