This is only the traditional half of it. Black Sharpie, magic pens, standard A4 paper. There's still quite a bit of editing to do yet on GIMP. I actually dread it, not because of how tedious it is -- but because of how much slowdown this will cause. Still, though, I enjoyed doing this WIP.
I have been listening to a bit of Genki Rockets lately, and hence the motivation for this piece came. I enjoy their music, but really can't stomach their lyrics. Japlish galore.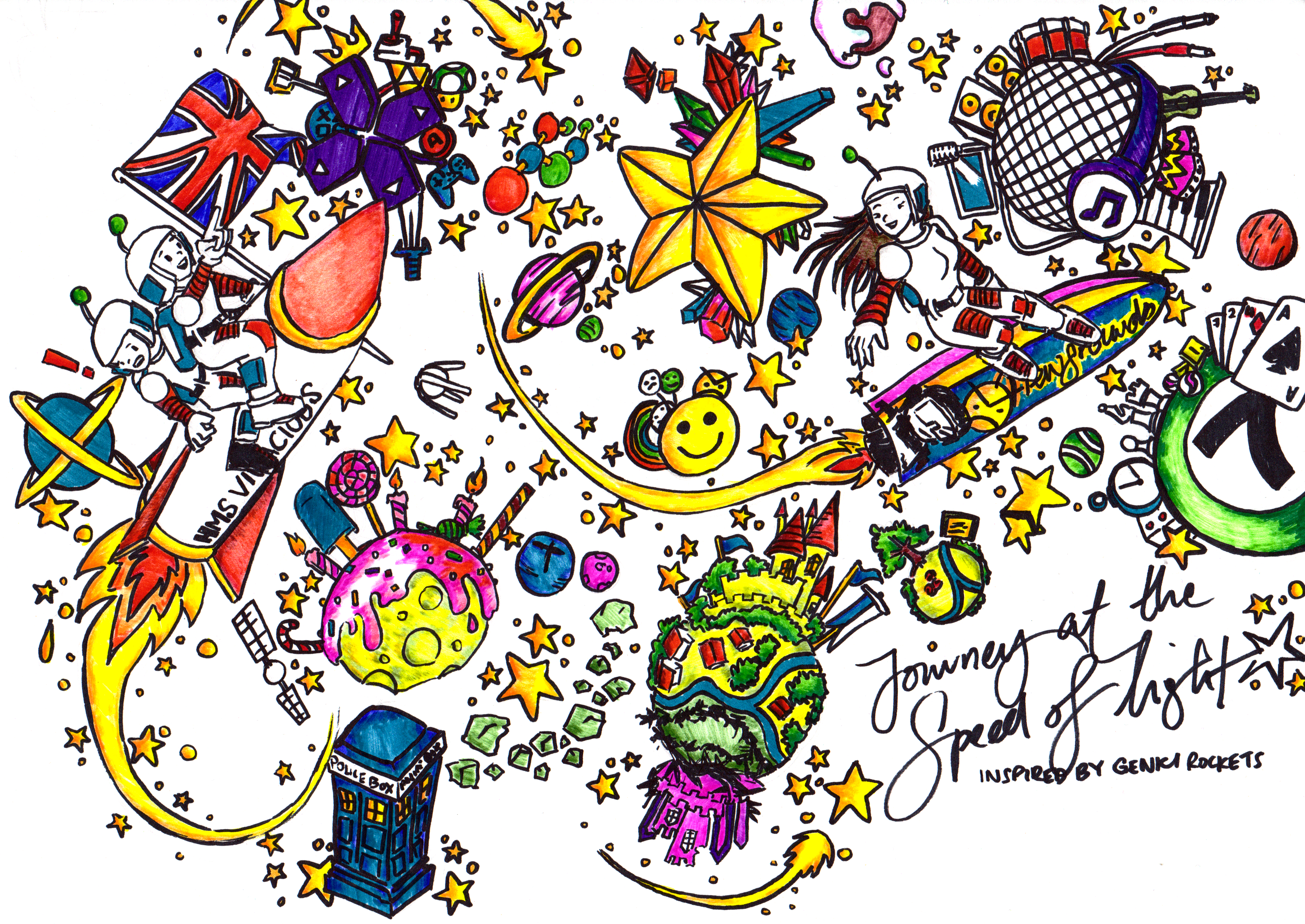 To see the rest of my WIPs and attempts at improving, do visit my art thread.