I've gained a little confidence to play the harp publicly, although I probably will need more practice with it if my repertoire is to be as varied as I'd like it to be. But I've become comfortable with Síle, as I like to call my harp. Confidence has not been an easy thing to build for me altogether... as evidenced by my reactions to various things on Newgrounds and elsewhere.
Just thought I'd share this quick picture that Seán took of me when I was playing the harp in his room -- I was playing as a form of prayer, playing hymns that I knew how to sing. Incidentally, at the time he took this picture, the sun was setting.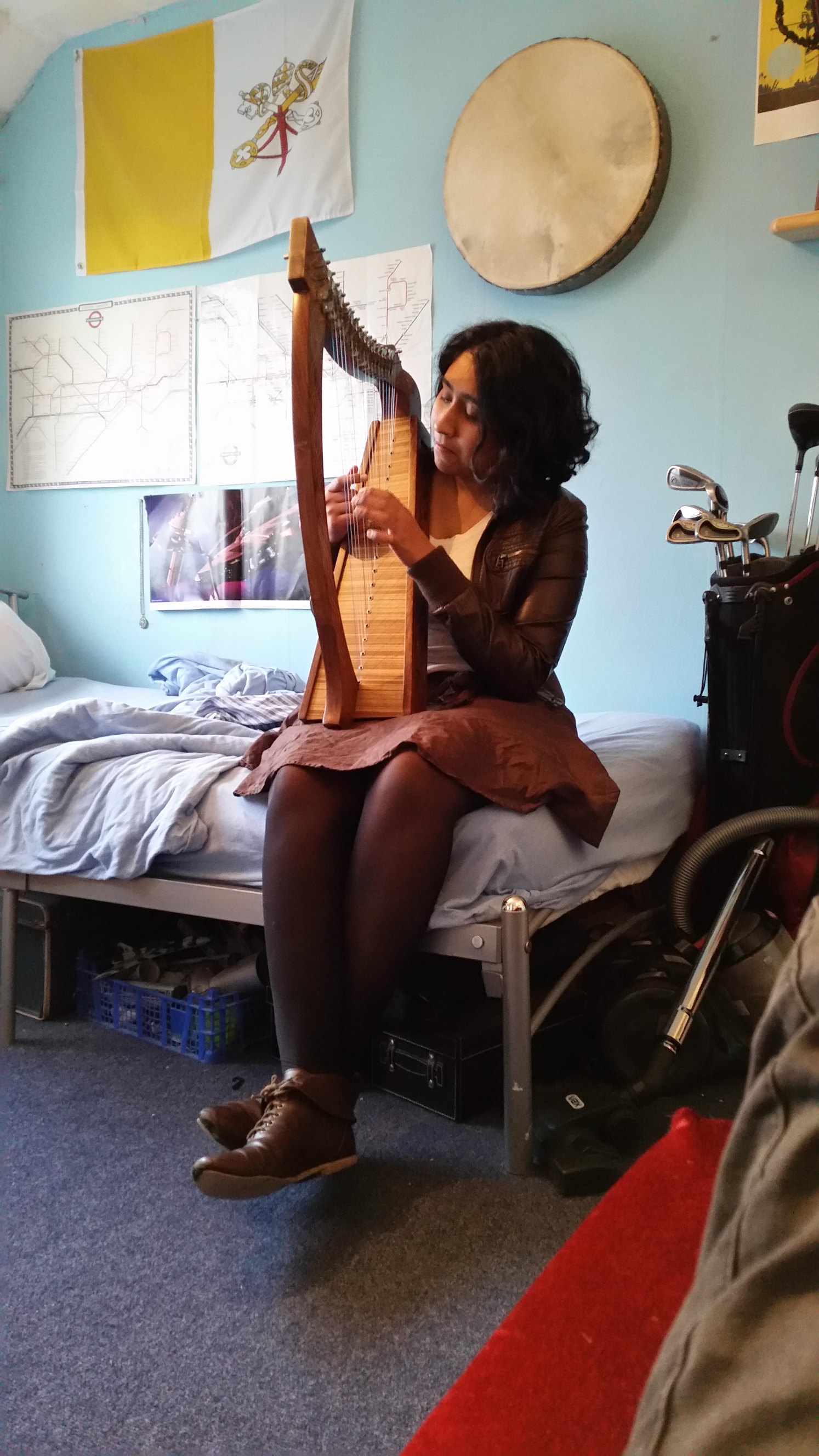 I hope the time will come when I may be able to bring Síle to live performances, open mics and whatever, and share some improvs with you all.
---
In other news.... I've received dates for my asylum appeal quite a while back; I just didn't find any reason to write about them till now. Case management is set for 17 June, and the full hearing is set for 1 July. I am scared for my life (to be fair, I always have been scared for my life, but I have even more reason to be, at this point in my life).
I pray not only for success in this hearing, but also that I may heal from everything I've been put through, and that this period in my life (as well as much of my past) may one day be nothing more than a distant memory, a demon successfully exorcised.
My mind is in absolute turmoil, and those closest to me have had to deal with my many panic attacks and all sorts of trouble coming from me. Please pray for me, and/or send me some good thoughts. They'll be much appreciated.