It seems that I am now not short of instruments to use. On Saturday Seán and I travelled to York. For the Yanks among us, this is the original York, in East Yorkshire, England -- just making it clear.
Our last stop was a music shop (because there are no good music shops in Preston *grumble*). Seán had been planning to get a djembe for a few months now, and we collected it Saturday. We were pretty excited over the new drum that he had it slung under his arm, and was jamming on it through the streets of York, among the throngs of people there, and continued even atop the city walls! -- and without a care to what people thought too. I did keep telling him to tone it down...
I had a go on it myself when I was on the city walls.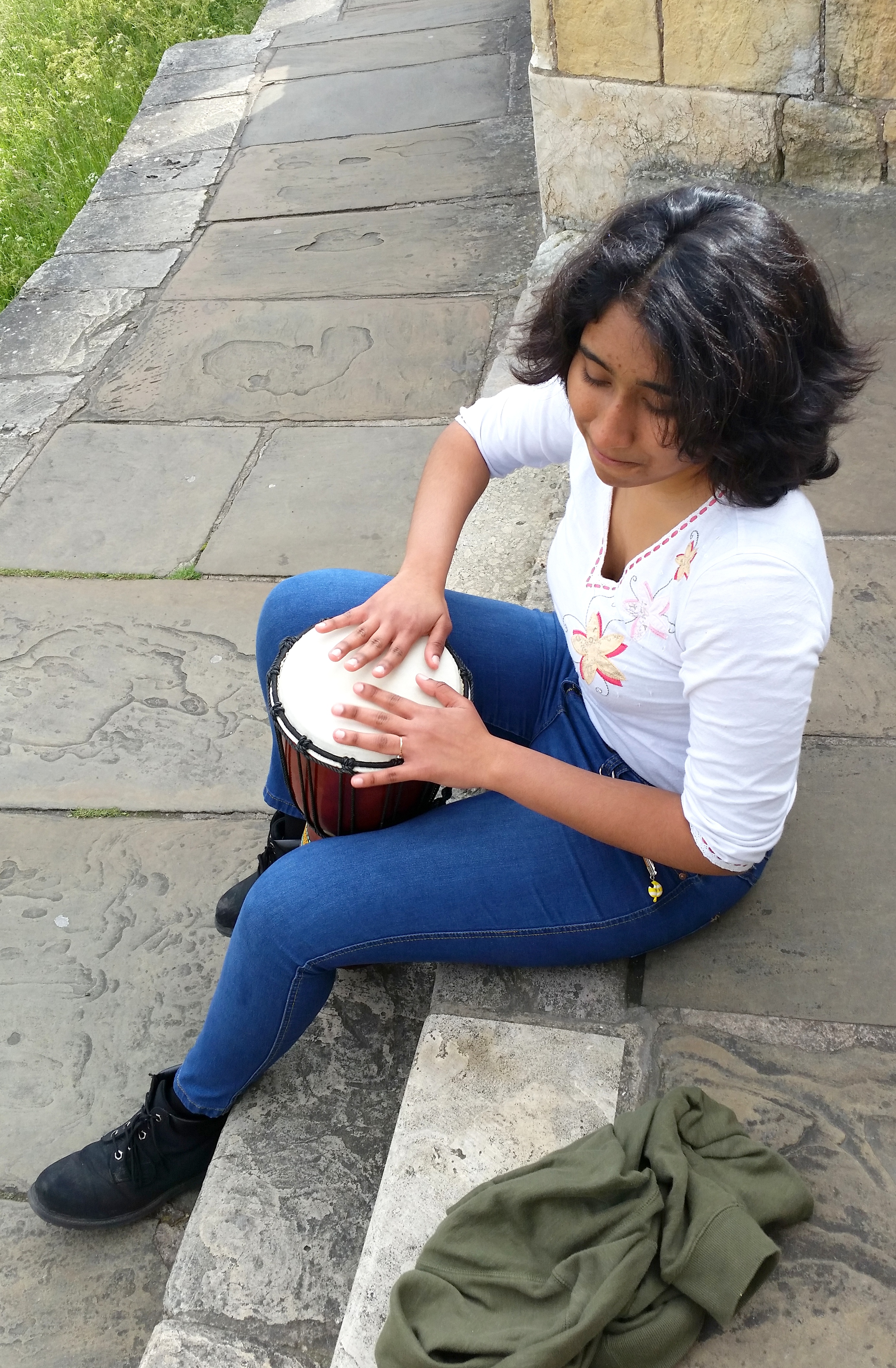 At some point, I don't know when, I'd like to do a recording of it. Just an improvisation, much like the one I uploaded last year.
I haven't yet been able to put the full instrument family in one picture, but I've at least taken the drums. This is all of them, right here --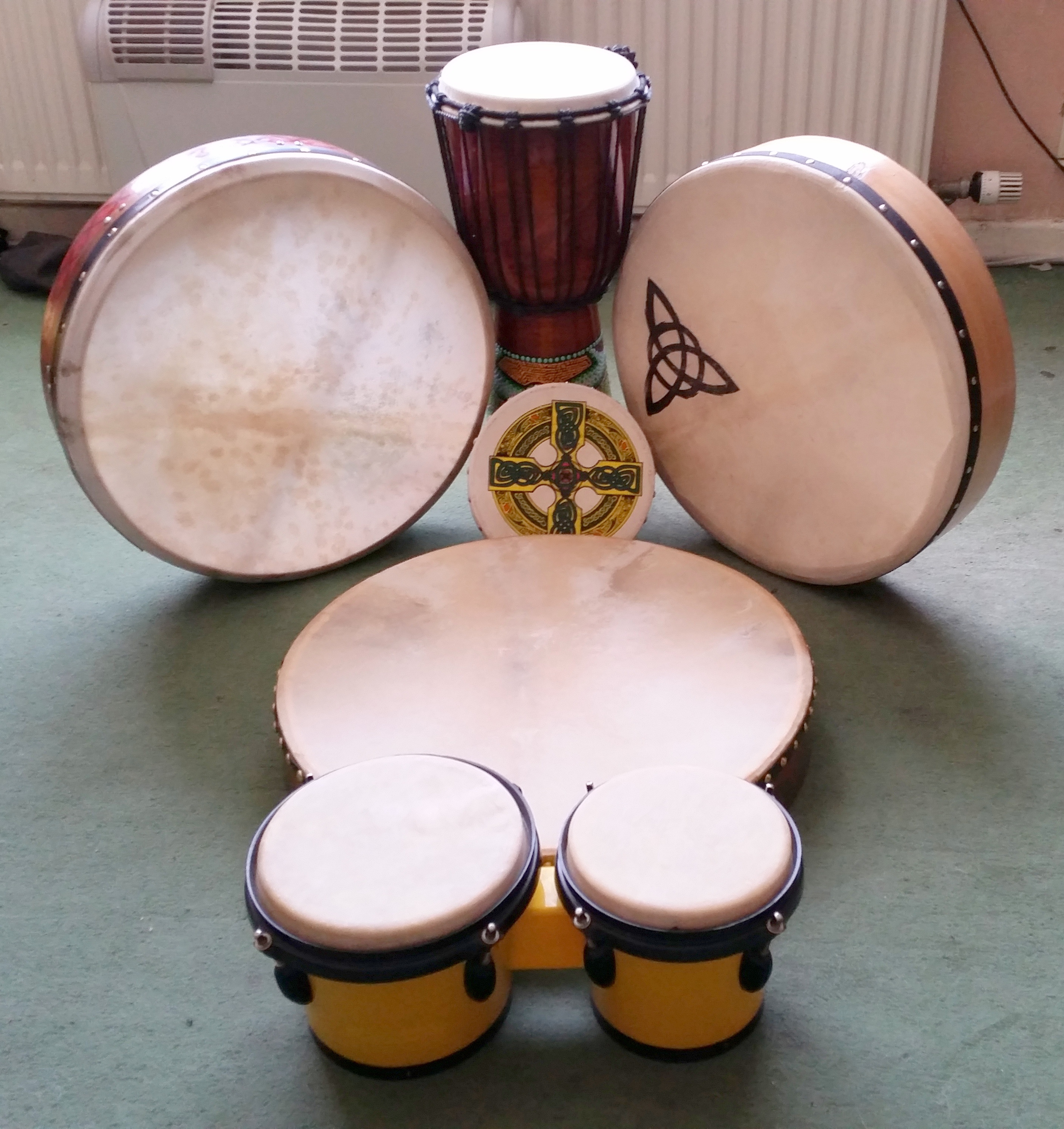 Between us, we have four bodhráns (18" standard, 18" tunable, 20" standard and 8") -- and the one on the right with the triquetra on it, which you often see in my user image, is mine. The rest are Seán's. Then there's the djembe and the bongos -- and I can safely say that I've had a go on all of them now.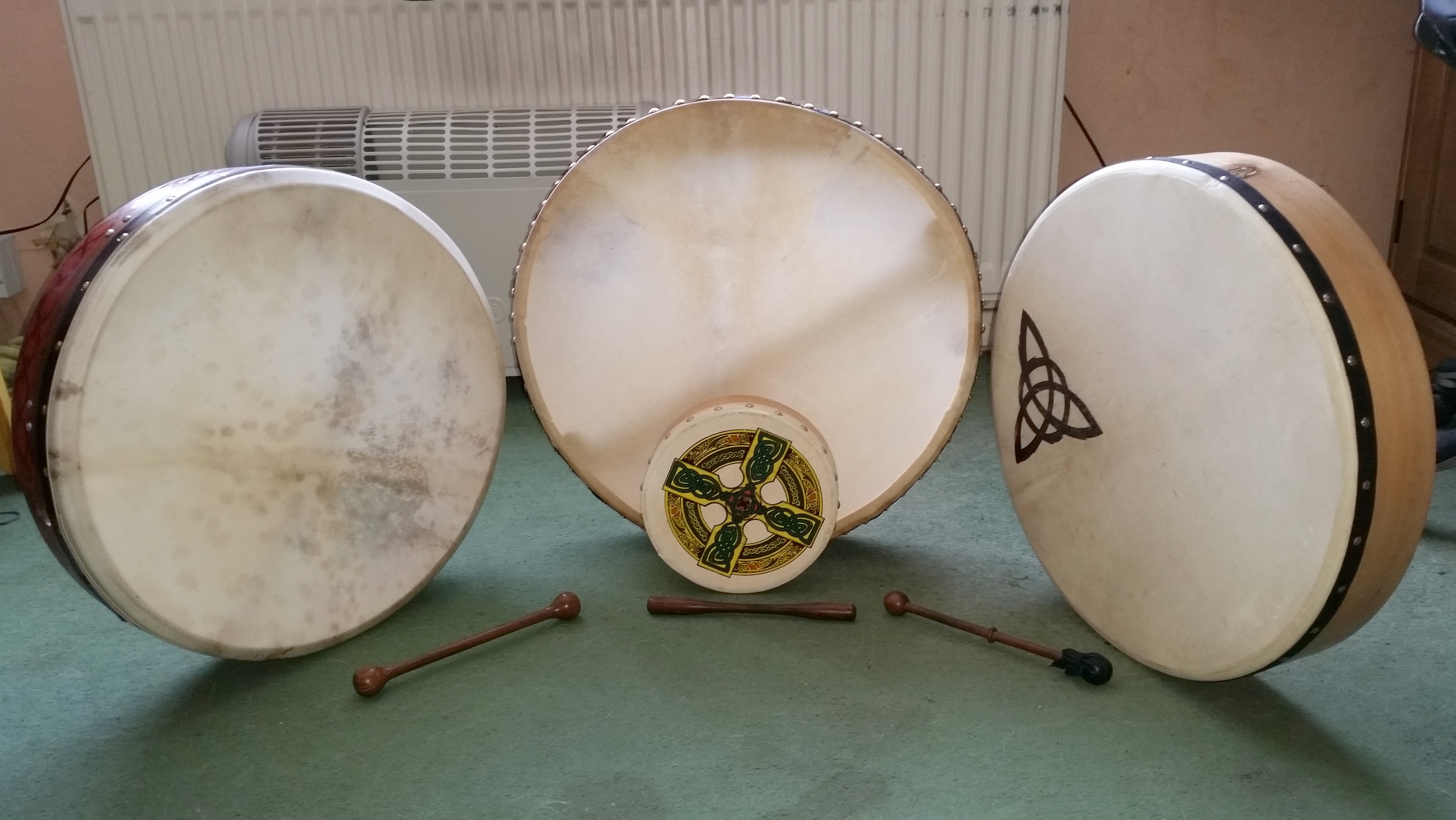 Just the bodhráns. The 20" one in the centre is on the upper end of the scale -- and anyone getting a bodhrán these days would struggle to even find one above 18". The 20" belonged to Seán's late father. For a while it lay around with a broken skin, but Seán managed to reskin it in January. (And I am privy to the process; this is not at all easy.)
The other addition to the instrument collection is one that we got last month. Seán bought it for me as a present. I did mention over the Audio Forums and in an interview that I play the organ... well, we've now got an electric organ.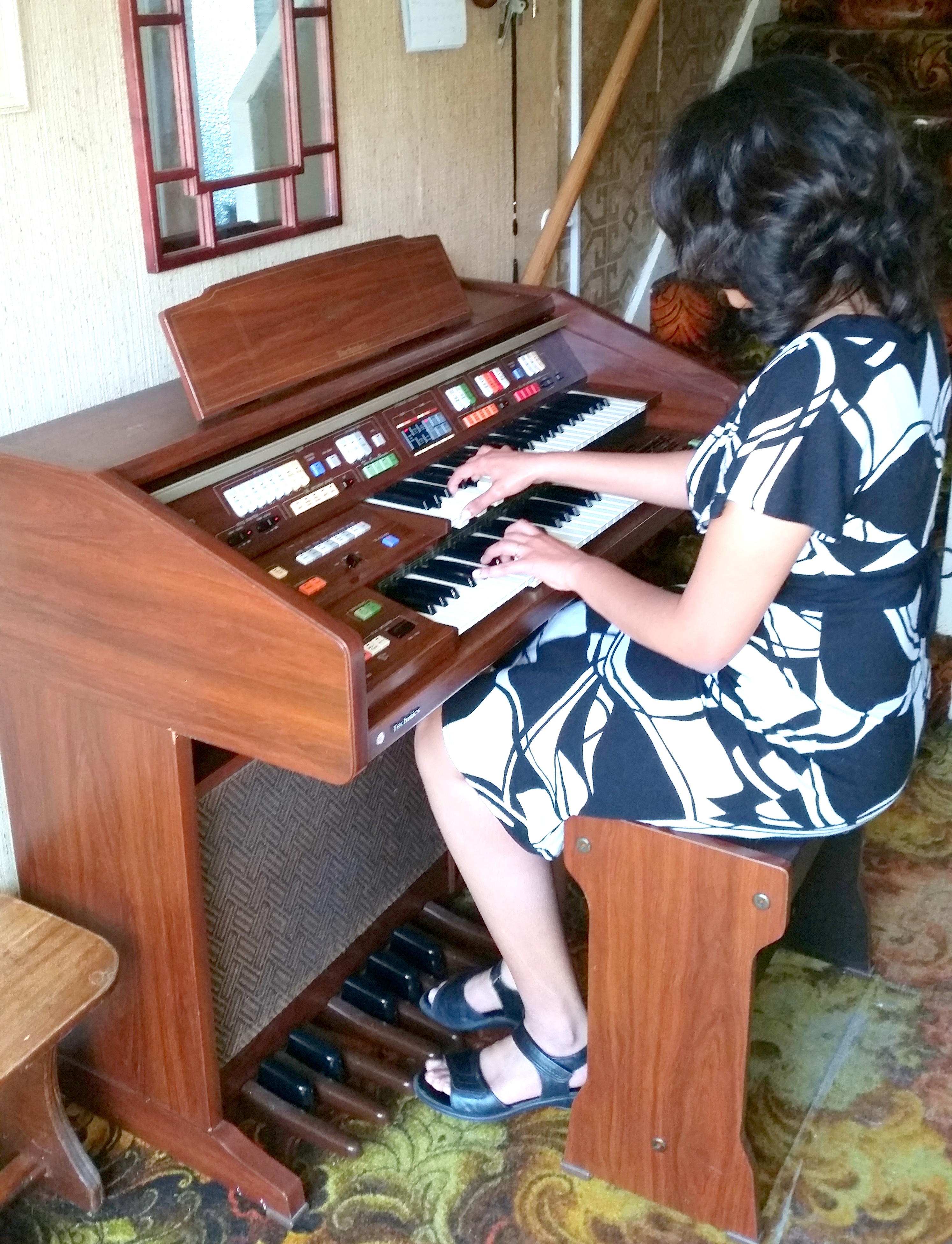 I have access to a pipe organ as well........ naturally, I don't have one of these at home. There's one in the church nearby, and I do play it on and off. I hope to post a photo of it soon.
So in total, what have we.... 4 bodhráns, 2 violins, 2 keyboards, 1 accordion, 1 concertina, 1 guitar, 2 tin whistles, 1 djembe, 1 pair of bongos, 1 organ... crikey that's a lot. And there probably will be more to come!
--------
On a side note, I have been working on a song, Tsukikanade (月奏) -- that's Japanese for "Chanting the Moon." The instrumental for it is nearly finished, and it's progressing really fast. The Writers' Guild is (and/or will soon be privy to) quite a detailed back story. I will leave it until the song is ready to be posted. Keep your eyes peeled.